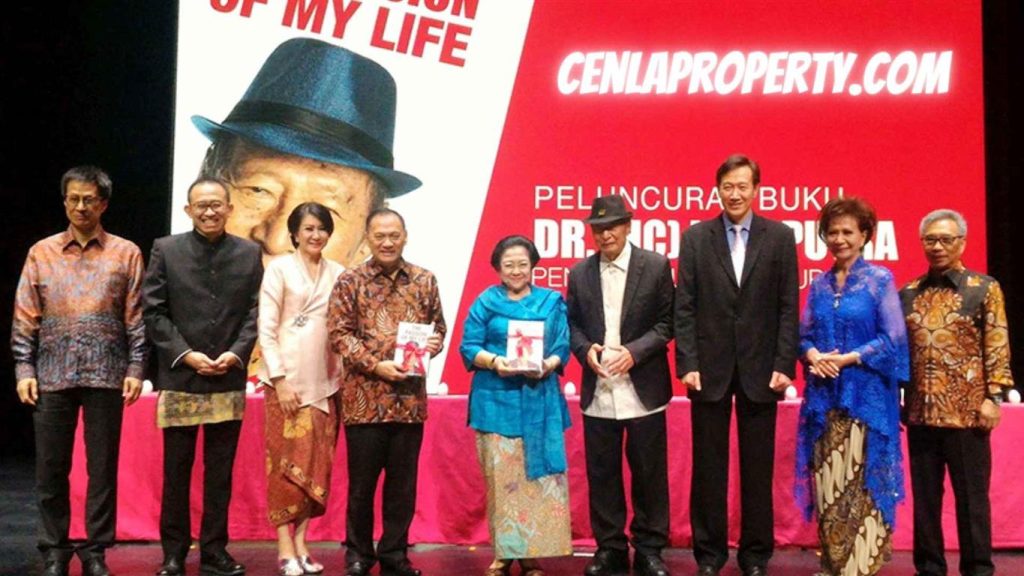 Introduction Ciputra
Indonesia, a country endowed with rich cultural heritage and natural beauty, has witnessed the rise of several entrepreneurs who have shaped its economic landscape. Among them stands Ciputra, a name synonymous with real estate and property development. Through resilience, innovation, and a keen business acumen, Ciputra carved out a legacy that transcends mere skyscrapers; it reflects the aspirations of a nation on the move.
Early Life and Background
Born Tjiputra Rismansyah in 1931 in Parigi, Central Sulawesi, Ciputra's journey was not devoid of hardships. Orphaned at a young age, he navigated through the trials of life with sheer determination. His academic pursuits in architecture at the Bandung Institute of Technology not only equipped him with technical knowledge but also instilled a vision of transforming Indonesia's urban landscapes.
Entrepreneurial Beginnings
Ciputra's foray into the business world began with PT Pembangunan Jaya, a company he co-founded in the early 1960s. The firm played an instrumental role in developing Jakarta's Ancol Dreamland, a project that showcased his commitment to creating world-class infrastructural facilities in Indonesia.
Founding Ciputra Group
In 1981, with a vision to impact the property sector more extensively, Ciputra established the Ciputra Group. This conglomerate rapidly became a household name in Indonesia, renowned for its diverse projects ranging from integrated residential developments to luxury hotels and shopping malls. CitraGarden and CitraRaya are among the group's notable townships, exemplifying sustainable and comfortable living spaces.
Architect of Modern Cities
Beyond mere buildings, Ciputra envisioned entire townships that catered to all aspects of life—residential, commercial, educational, and recreational. His developments were meticulously planned, keeping in mind the future growth of the region, thus ensuring that the cities he built were sustainable and future-proof.
Commitment to Education
Ciputra's passion wasn't confined to bricks and mortar alone. He believed in empowering the next generation through education. This vision led to the establishment of the Ciputra University in Surabaya, focusing on entrepreneurship. The institution reflects Ciputra's ethos, emphasizing innovation, creativity, and business acumen.
Art and Culture Advocate
A patron of arts and culture, Ciputra held a profound love for Indonesian heritage. His personal art collection culminated in the Ciputra Artpreneur Museum, which houses an array of exquisite Indonesian contemporary artworks, fostering appreciation and promoting local talent.
Philanthropic Endeavors
Beyond his business pursuits, he was deeply involved in philanthropic activities. The Ciputra Foundation stands testimony to his commitment to societal welfare, focusing on education, sports, and disaster relief efforts. His belief in giving back to society cemented his status not just as a business tycoon but also as a visionary leader.
Legacy and Beyond
Passing away in 2019, Ciputra left behind more than an empire; he left a legacy. Today, the Ciputra Group is helmed by his children, who share his passion and vision. They continue to expand the group's horizons, ensuring that the brand remains synonymous with excellence and innovation.
Lessons from Ciputra Journey
Ciputra's life is a tapestry of lessons for budding entrepreneurs:
Resilience in Adversity: His early life challenges did not deter him; they became the stepping stones to his success.
Visionary Thinking: Instead of short-term gains, Ciputra always focused on the larger picture, ensuring his projects stood the test of time.
Conclusion Ciputra
the journey, from the bylanes of Parigi to becoming Indonesia's property magnate, is an embodiment of determination, vision, and a relentless pursuit of excellence. His legacy serves as an inspiration, a testament to what vision coupled with perseverance can achieve.