Why Foreigners Feel at Home Owning a Property in Bandung ?
3 min read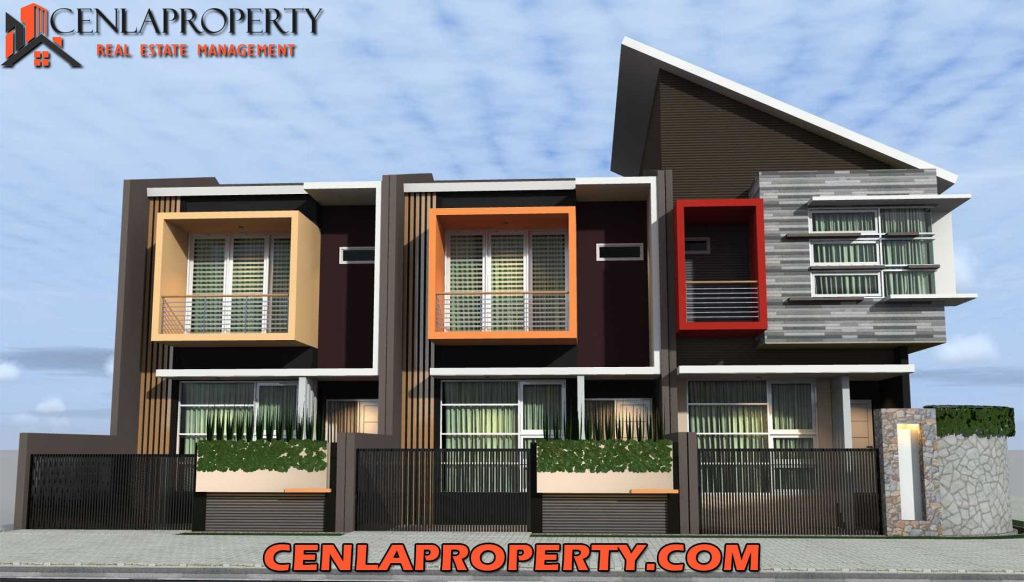 Foreigners Introduction
Bandung, fondly referred to as the Paris of Java, is a beautiful city nestled amid the highlands of the Indonesian island of Java. Its rich history, vibrant culture, pleasant climate, and growing economic potential have attracted many foreigners, making it a popular spot for those looking to settle down in Indonesia. Here's a detailed insight into why Bandung is fast becoming the preferred destination for foreigners to own property and the best areas in the city to live.
Comfort of Ownership in Bandung for Foreigners
Clear Regulatory Framework
Indonesia has been steadily improving its property laws to become more inclusive of foreign interests. While there are some restrictions on direct land ownership, foreigners can acquire property through various mechanisms such as long-term leases or partnerships.
Affordable Luxury
Compared to other cities like Jakarta or Bali, Bandung offers luxurious living at a fraction of the cost. The price of property in Bandung is reasonably lower, providing foreigners more value for their money.
Diverse Community
Bandung is home ownership in Bandung to numerous expats, students, and international organizations, making it a cosmopolitan city. This melting pot of cultures ensures that foreigners do not feel out of place.
Best Areas in Bandung for Living
Dago
Located in the northern part of Bandung, Dago is renowned for its scenic beauty, lined with lush green trees and colonial architecture. The area boasts modern amenities, trendy cafes, and proximity to some of the best schools and universities in Bandung.
Ciumbuleuit
This area is famous for its cooler climate due to its elevation. It's ideal for those who cherish tranquillity while being close to urban conveniences. Ciumbuleuit is dotted with luxury villas and apartments with panoramic views.
Setiabudi
Another northern area, Setiabudi is known for its upmarket neighborhoods. It is in proximity to Bandung's major tourist attractions like Farmhouse Susu Lembang and Floating Market Lembang.
Reasons Why Bandung is Perfect for Foreigners
Pleasant Climate
The highland climate means Bandung remains cooler compared to many other Indonesian cities. This temperate climate makes for comfortable living and is one of the primary reasons why many foreigners opt for Bandung.
Rich Culture and Heritage for Foreigners
The city is a blend of Sundanese culture and Dutch colonial history. With numerous heritage buildings, museums, and traditional performances, Bandung offers an enriching cultural experience.
Culinary Delights for Foreigners
Bandung's culinary scene is diverse, from traditional Sundanese dishes to international cuisine. The city is a gastronomical paradise, ensuring that foreigners can always find a taste of home while exploring local delicacies.
Educational Institutions
Bandung hosts some of Indonesia's top educational establishments, such as the Bandung Institute of Technology (ITB) and Universitas Padjadjaran (UNPAD). These institutions not only offer world-class education but also attract a global community.
Natural Beauty and Tourist Attractions
From the mesmerizing Tebing Keraton viewpoint to the hot springs in Ciwidey, Bandung offers a plethora of natural attractions. For those who love the outdoors, there are numerous hiking trails, waterfalls, and gardens to explore.
Economic Growth
Over the years, Bandung has witnessed rapid development in terms of infrastructure, IT, and other sectors, providing ample employment and business opportunities. The city is emerging as a business hub, making it attractive for entrepreneurs and professionals alike.
Safety and Security
Bandung is generally considered safe, with lower crime rates than many other large cities. The local police and community are cooperative, ensuring that residents, including foreigners, feel secure.
Sustainable Living
The local government's focus on green initiatives and sustainable living is evident in Bandung. There are green spaces, parks, and initiatives like car-free days, which contribute to the city's overall livability.
Conclusion of Foreigners
Bandung, with its unique blend of history, culture, nature, and modernity, presents an irresistible charm for foreigners looking to settle in Indonesia. The city's welcoming community, clear regulations, and the promise of a high-quality life make it an ideal choice for property ownership. Whether you're seeking a serene retreat amidst nature or the hustle and bustle of a dynamic urban environment, Bandung offers the best of both worlds.