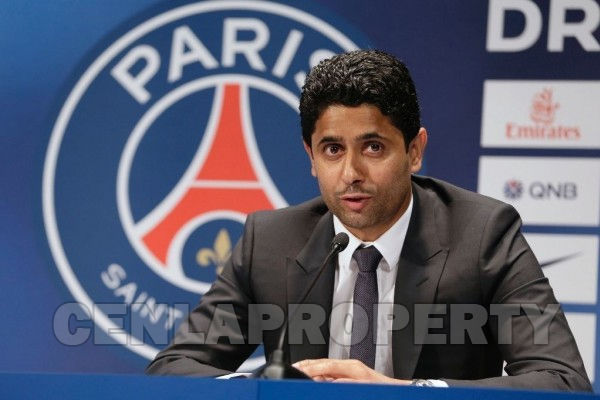 Football, is not only a sport but a global phenomenon that captivates the hearts of millions. Behind every successful football club lies the financial backing of influential and affluent individuals. These club owners not only invest their resources but also shape the destiny of their respective teams. In this article, we'll delve into the profiles of some of the wealthiest football club owners who have left an indelible mark on the beautiful game.
Roman Abramovich – Chelsea FC
One of the most iconic and recognizable names in the realm of football ownership is Roman Abramovich. The Russian billionaire acquired Chelsea F.C in 2003, revolutionizing the English Premier League with his financial prowess. After that under his ownership, Chelsea has clinched numerous domestic and international titles. While including multiple Premier League championships and a UEFA Champions League trophy.
Sheikh Mansour bin Zayed Al Nahyan – Manchester City Football Club
The transformation of Manchester City FC into a footballing powerhouse owes much to the ownership of Sheikh Mansour bin Zayed Al Nahyan. As a member of the royal family of Abu Dhabi. Sheikh Mansour's substantial investments have propelled Manchester City to the top echelons of the Premier League. While his ownership has seen the club win multiple league titles and establish itself as a global football brand.
Stan Kroenke – Arsenal Football Club
Stan Kroenke, an American entrepreneur, is the majority shareholder of Arsenal F.C. With his extensive background in sports ownership, Kroenke's acquisition of Arsenal brought his expertise to the English football landscape. While his ownership has been met with mixed opinions from fans, his financial contributions have allowed the club to remain competitive and maintain a prominent position in English football.
Andrea Agnelli – Juventus Football Club
Agnelli is not only a football club owner but also a prominent figure in Italian football governance. He hails from the influential Agnelli family, which has strong ties to Fiat and Juventus. As the chairman of Juventus, Agnelli has overseen the club's domestic dominance in Serie A and its consistent presence in European competitions.
Nasser Al-Khelaifi – Paris Saint-Germain (PSG)
At the helm of Paris Saint-Germain is Nasser Al-Khelaifi, a Qatari businessman. Al-Khelaifi's financial backing has transformed PSG from a local club into a global football powerhouse. His acquisitions of top-tier players and strategic investments have propelled the club to prominence in both domestic and international competitions.
Conclusion
Football club ownership goes beyond mere financial investments; it involves passion, vision, and a dedication to elevating the sport to new heights. The wealthy owners mentioned in this article have not only contributed significant resources to their respective clubs but have also shaped the course of football history. As football continues to evolve, these owners' profiles stand as testaments to the impact that a visionary owner can have on a club's success and global recognition.